Facilities
Facility Includes:
18 Large Box Stalls
Well-maintained 60' x 160' indoor dressage arena with excellent footing, graded daily.
Large fenced-in outdoor sand dressage arena (> dressage regulation size).
Turn-out paddocks.
Heated Tack/Lounge room with individual lockers for tack and equipment.
Wash rack.
Heated viewing room in indoor arena.
Large vacuum for horse cleanup.
Horse trailer parking for boarders.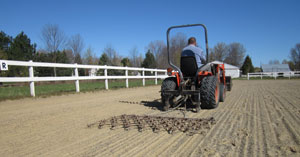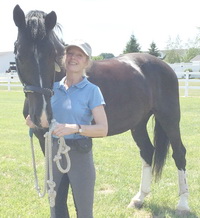 Facility Offers:
Quality and well-trained school horses.
Top quality feed program.
Stalls cleaned daily.
Daily turnout with blanket and boot putting on/off (as requested).
Horses for lease or half lease.
Competing and coaching at horse shows (braiding, clipping, trailering).
Boarding with a training program tailored to the horse and rider's needs.
Trailer in lessons welcome.