Come ride with us at
North Crest Equestrian Center!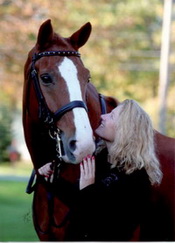 Perhaps a Pony Ride or a longer Tack-up and Ride introductory lesson. A young rider can look forward to a week-long Summer Camp with a Gift Certificate from you. Mom or Dad would enjoy a Parent Ride experience. Browse all our lesson options to find the right fit.
*********************
NEWS
Please welcome Eli to North Crest !
*********************
Click here to write a review of your experience at North Crest!