Tackup and Ride Trial Package
Not sure if you or your child will enjoy horseback riding?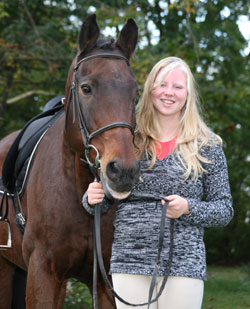 Try our tack-up and ride package which includes an unmounted lesson on grooming, saddling, safety and handling the horse followed by a private riding lesson on the horse where you will learn about your position, balance, steering and control.
At the end of the session you will have enough knowledge and experience to decide if you would like to continue with one of our lesson programs.
We have an indoor arena so we can ride in all types of weather including, rain, snow and sunshine!
Please wear long pants and hard soled shoes or boots. Riding helmets are required which we can provide.
Masks and social distancing are required. Please only bring one person along with you to watch the session. Pictures are allowed and encouraged
Cost: $115.00 for one rider, one hour. $170 for two riders, 1-1/2 hours. $225 for three riders, 2 hours. Any age welcome. Payment is due at the start of lesson. Please come prepared to sign paperwork and make payment at the start of the session.
No Credit Cards Accepted. Please bring cash or a check. If you are bringing cash please bring the correct amount as the instructors do not carry change around with them.
The Tack-up and Ride package also makes a great gift for someone who loves horses and has never had the opportunity to ride or handle a horse.