Tackup and Ride Trial Package
Not sure if you or your child will enjoy
horseback riding?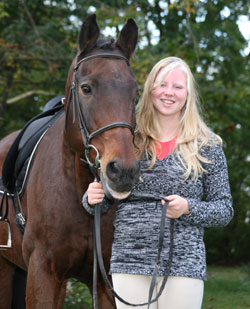 Try our tack-up and ride package which includes an unmounted lesson on grooming, saddling, safety and handling the horse followed by a private riding lesson on the horse where you will learn about your position, balance, steering and control.
All you need are long pants, hard soled shoes with a heel and a safety helmet. We have safety riding helmets available to use.
At the end of the session you will have enough knowledge and experience to decide if you would like to continue with one of our lesson programs.
The Tack-up and Ride package also makes a great gift for someone who loves horses and has never had the opportunity to ride or handle a horse.
Cost: $115.00 for one rider, one hour. $170 for two riders, 1-1/2 hours. $225 for three riders, 2 hours. Any age welcome.